Founder Friday with Melanie Greblo: helping survivors of domestic abuse achieve long-term financial independence
5 min read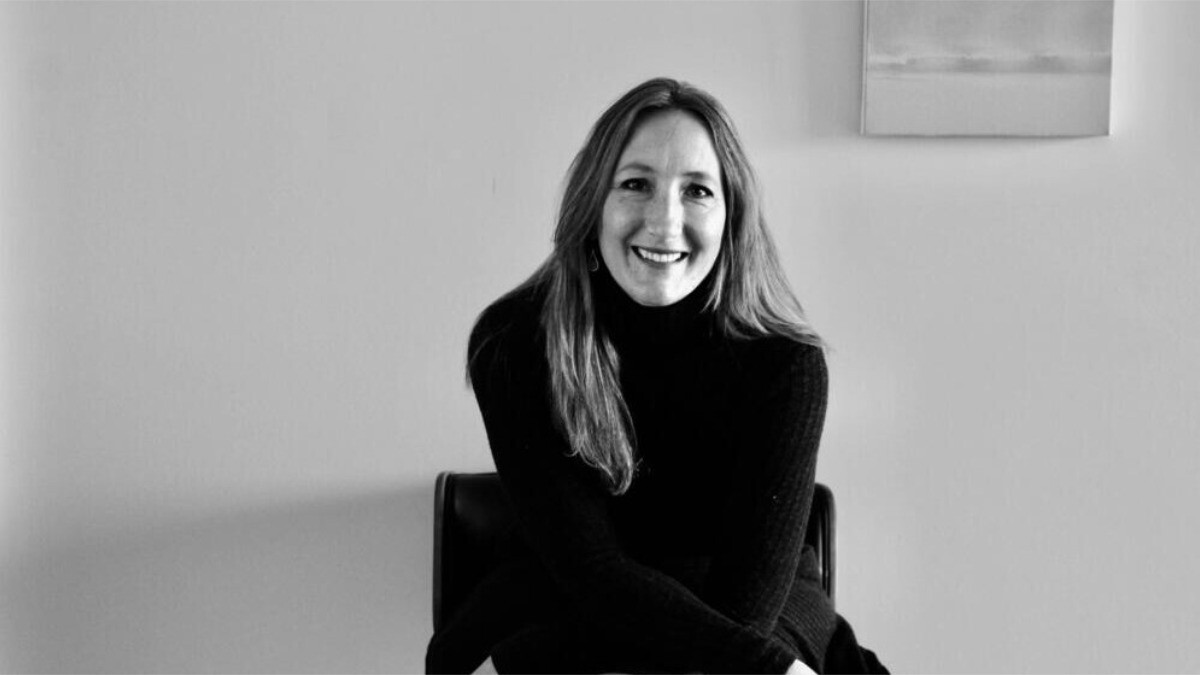 Every year, over 1 million women have or will experience emotional abuse, stalking, or violence here in Australia. Whether its ongoing safety concerns or logistical issues that hold them back, they face multiple barriers to accessing safe and flexible work, and often have to remain in abusive relationships for financial reasons alone.
A first-of-its-kind virtual hub is working to bridge this gap to help them achieve long-term financial independence.
Launched in 2022, Banksia Academy provides employment pathways, personal development and education opportunities, peer support groups, and even mentoring to support the full social and economic participation of survivors of domestic and family violence.
"All of the activity in the hub was co-designed with a group of 10 women from across Australia with lived experience, so we've made sure that those voices are really strong in what we've built and can deliver real impact," explained Melanie Greblo, founder and CEO.
Banksia Academy connects women and non-binary survivors with tech roles, allowing them to join Australia's digital economy and access flexibility of work and higher pay opportunities.
"Survivors of domestic and family violence face serious barriers to employment, their safety being just one of them. They also face interpersonal issues like low self-esteem and low self-confidence, and basic costs and challenges around childcare and transport. On top of that, there are structural barriers stemming from the courts and justice system," Melanie elaborated.
"We aim to provide professional support in a community environment. It's not case management, we can't provide one-on-one support. But they can come to a place where they can share their experiences and learn from others with similar backgrounds, and engage in learning activities, whether its soft skills or specific digital skills development."
Till date, Banksia Academy has raised $170,000 in seed funding from philanthropic organisations, including $100,000 from Tanya Nelson Carnegie's the Vasudhara WildWomen Fund.
Fuelling resilience and hope
Research indicates that one in four women has experienced domestic or family violence by an intimate partner, and it causes more illness, disability and deaths than any other risk factor for women between 25 to 44 years old.
Named after the Australian wildflower that is famously resistant to extreme temperatures, Banksia Academy aims to empower its growing member base to escape these harmful cycles.
"There's a tendency to think that there are actions to make survivors feel better, but there's a whole reserve of resilience and strength inside these women that would leave others wanting," Melanie noted.
"It's a funny experience trying to find a name for a business or an organization. In this case, we wanted to make it meaningful and choose something that aligns to the experience of these women."
Melanie still recalls the story of one member who fled a violent relationship in Queensland and relocated to New South Wales. She eventually acquired transcription work through Scriibed, a social impact business also founded by Greblo, that is Banksia Academy's first employment partner.
"The experience has given her hope that she could get back to being the person she was prior to her abuse relationship. She was a fantastic employee, super smart, really skilled, and a lot of that fell away through the abuse," she explained.
"Unfortunately, a lot of these women have that issue, where abusive relationships caused them to have big gaps in their CVs that hinder their employment opportunities. So, the activities and values at Banksia Academy are all about taking a strength-based approach and empowering women to tap into their strength and focus less on what they don't have."
ALSO READ: Founder Friday with Jenny Briscoe-Hough: the mission to deliver meaningful (and affordable) funerals
Melanie created Banksia Academy after a personal experience sparked the idea in 2020. Today, its training, education, and employment pathways help women survivors find safe, secure and flexible work in the digital economy, such as transcription work at Scriibed.
She elaborated, "I found that transcription work can be done remotely and flexibly. It's good work to do if you've experienced trauma and abuse as it requires focus, but not creative thinking.
"I dived into the transcription market, did a lot of research, and then built the business. We service anyone with transcription needs of audio to text, and have since built a product for HR managers to help them streamline their administration."
Thus, she says, they're able to able to deliver solutions through enabling artificial intelligence technologies and a trained, highly-skilled workforce.
Finding self-care strategies
With a longstanding history working in the social impact and not-for-profit sphere, Melanie is no stranger to the need for daily activities and practices to combat stress, anxiety, and compassion fatigue.
"I've been fortunate that, prior to founding Scriibed and Banksia Academy, I built a community of around 5,000 around the globe in the human development and learning space. So a lot of that conversation and content is about well-being and care for self and others," Melanie observed.
"It's been interesting on my journey as the founder of a start-up to see how easily it could be to let go of all of that. Just a couple of months ago, I did find myself exhausted already, so it's really about taking stock."
She points out the importance of finding 'space' in the day for basic needs like exercise, good nutrition, and mindfulness practices, which can look different for each person.
"I don't like to say 'time in the day' because it's simply not about time. It's about finding spaces where your to-do list can melt into the background and not continue to tick away in your mind. Every day, even for a little bit, it's important to find these quiet little spaces for yourself," she added.
Advice for entrepreneurs
On the vein of self-care, there's one powerful mantra that Melanie subscribes to: "I say this over and over – the road is long. When I remind myself of that, I know I don't have to achieve everything in one day, but to keep taking the small steps every day to get to smaller goals."
She also believes in building a strong community to support her vision.
"My advice for aspiring entrepreneurs is to find fantastic people around you that are smarter than you and more connected. I've had incredible advisors and I'm grateful to those people who continue to help me on my journey.
"It also helps to connect with the right kind of hubs and accelerators, if you can find one that suits what you're doing.
"And finally, if you're like me working in the tech start-up space as a non-tech person, I'd say it's important to find the right savvy people around you but don't necessarily pay for it straight away. Seek advice on what to do, what not to do, to be able to grow in a lean way without shelling out thousands of dollars. Now we've got the traction that warrants it. It's important to tread carefully here where a lot of founders, particularly tech founders, might trip."
Keep up to date with our stories on LinkedIn, Twitter, Facebook and Instagram.
ALSO READ: Founder Friday with Sarah Neill: creating an online fashion community for women